In this seminar, learn from three UW researchers about their current projects related to technology, aging and cognition:
Speakers:
Discover the latest findings and where the research is headed, and have a chance to sign up for information about participating in future studies.
A free event. In person or online by Zoom.
The Memory Hub | 1021 Columbia St, Seattle Free valet parking courtesy of Murano Senior Living.
Sign up by 4/17 | 206-616-6035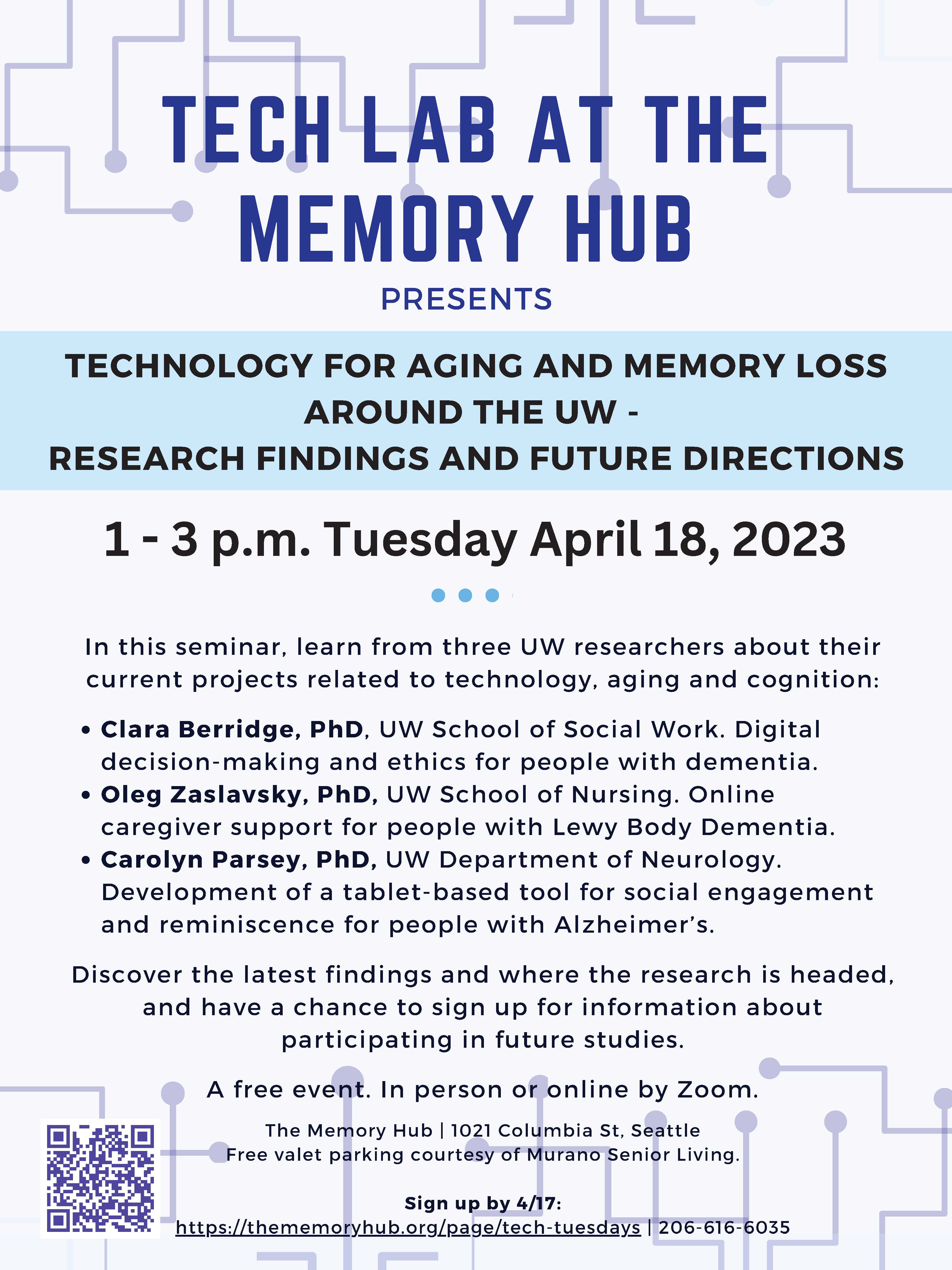 Upcoming Events in Tech Lab