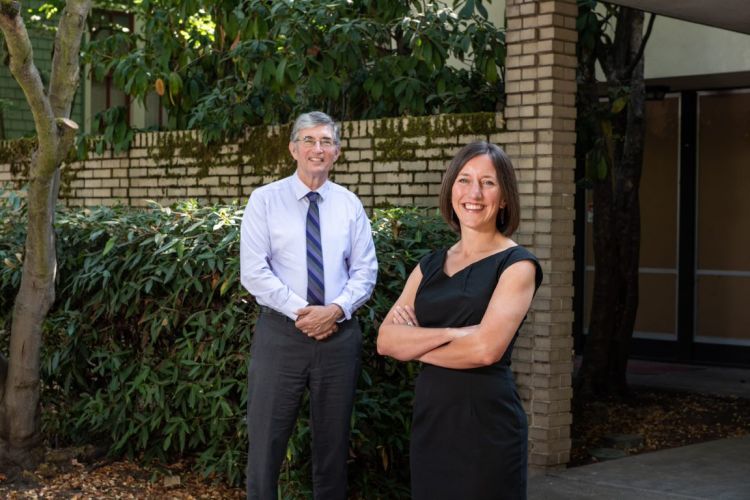 The UW Memory Hub builds community and resilience for people with dementia and their families.
As published by UW Medicine. Written by Eleanor Licata
There is an unhelpful narrative that surrounds Alzheimer's disease and other kinds of dementia, says Thomas Grabowski MD, director of the Memory Brain Wellness Center and professor of radiology and neurology. It goes something like this: As the population continues to grow and age, dementia cases will skyrocket and there's little that can be done to slow or prevent it, or to make the most of life beyond diagnosis.
Grabowski calls it the "narrative of loss," and while it's frequently used to elicit urgent action, it's damaging for those living with memory loss or dementia because there's a lot one can do to live a full, enjoyable life with memory loss — especially when diagnosed early.
By the time someone has symptoms, says Grabowski, they've actually had a pre-symptomatic form of the disease for many years. "There's a huge opportunity for prevention by intervention during the early stage. And the worst-case scenarios that people fear don't always — not even most of the time — come to pass," he says.
The UW Memory Hub, scheduled to open later this fall, aims to make the memory loss journey less daunting and to improve quality of life for people with memory loss and their families by providing resources, activities and community.
"We see the Memory Hub as the third pillar of the UW Memory Brain Wellness Center," says Marigrace Becker, program manager for community education and impact, and the director of the Memory Hub. "We have a clinic at Harborview as well as research activities with the UW Alzheimer's Disease Research Center, but we didn't have a place for our community outreach programs that focus on building dementia-friendly communities alongside our partners."
READ ON at UW Medicine!