Explore these options for support, education, and engagement programs for people living with memory loss and dementia, offered at the Memory Hub! Click on the program title to learn more or sign up!
Support Programs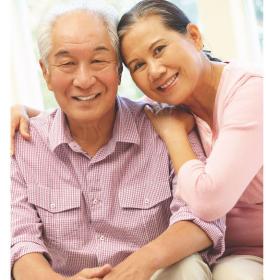 Looking for information or support for the memory loss journey? At the Memory Hub, an Alzheimer's Association care consultant acts as "Memory Navigator," offering appointments two days per week during open hours. Discuss the kinds of memory loss resources you're looking for, and discover what may be available in your community to help you thrive. Learn more.
Make a cup of coffee or tea and come together for an informal social time with others living with memory loss or dementia. Build connections and offer support and encouragement. Participate online or by phone, with a free application called "Zoom." Facilitated by program manager Marigrace Becker. Join for just one session, or multiple. Space is limited; sign up by the day before. Learn more.
Education Programs
Have you recently been diagnosed with mild cognitive impairment or dementia? Join us for this introductory class. Get your questions answered by an expert panel including peer mentors who share strategies for living well with memory loss, and a medical provider from the UW Memory & Brain Wellness Center. Learn more about the resources in our handbook, Living With Memory Loss, and some helpful websites. You'll leave feeling encouraged and more confident for the road ahead. Learn more.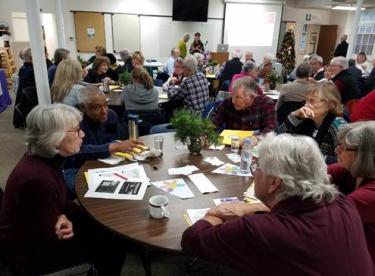 We are a group of people who organize, facilitate, or participate in dementia-friendly community efforts in Washington State. We meet online every other month for 75 minutes to inspire, equip and support expansion of dementia-friendly community efforts, learning from and sharing with each other around a common theme. Learn more.
The UW MBWC offers quarterly events which provide an opportunity for people and their families touched by specific types of dementia to connect, learn and share resources. In 2022, Resource and Education Days will be hosted at the Memory Hub or take place online over Zoom. Learn more.
The Tech Lab at the Memory Hub features regular hands-on consumer technology demonstrations for people with memory loss and care partners, and trainings to learn how technology can promote social connection, emotional and physical wellness, and independent living. We will maintain a library of devices, such as tablets, smart speakers, virtual reality headsets, and more. Learn more.
Engagement Programs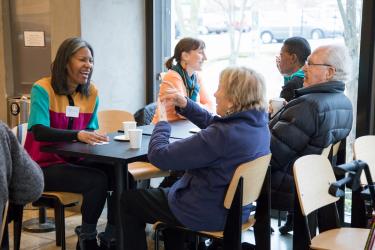 Every second Tuesday from 2:30 – 4 p.m., join the Frye Art Museum and the UW Memory and Brain Wellness Center for an uplifting time of social connection for people with memory loss and their families. A unique opportunity for people living with dementia, their care partners, family, and friends to enjoy companionship, good food, live music, and fun in a relaxed environment. Note: Advance registration is required for this free program. Learn more.
The Elderwise adult day program provides a structured program of arts, exercise, discussion and shared community for people with dementia, while providing respite for caregivers. The program welcomes up to eight participants each day with a team of two program facilitators, creating an intimate social group of friends. With an inclusive philosophy, new people are always welcomed into the community. Elderwise operates two days per week at the Memory Hub. Learn more.
Monthly nature experiences for people living with memory loss, and their family and friends. Enjoy a seasonal exploration of Maude's Garden at the new Memory Hub, followed by a creative, nature-inspired activity. Offered in partnership with Seattle Parks and Recreation, with generous support from Family Resource Home Care. Learn more.