A Dream Becomes Reality
For years, the UW Memory and Brain Wellness Center (MBWC) dreamed of establishing a home for its support, education and engagement programs – somewhere warm and welcoming, outside the hospital, where a person with memory loss or care partner could be simply a person, not a patient or research subject.
In 2016, this dream moved closer to reality when founding donor Richard M. Ferry expressed interest in funding a new transformative project that would improve the lives of people with memory loss and their families.
Around the same time, a space became available nearby on the campus of the Frye Art Museum, a long-time partner of the MBWC and well-known for its Creative Aging programs for people with dementia. Originally the home of the Christian Brothers who taught at O'Dea High School, then used by the Hugo House for public events and classes, the space felt comfortable and inviting, with a lovely open atrium, former chapel, dining room, library and other possible program and event spaces, as well as numerous apartments-turned-offices, and a delightful "secret garden" enclosed with hedges. It was perfect – not only for the original dream, but for an expanded one involving multiple partner organizations and additional programs.
With the catalyzing promise of financial support – and the vast potential of this newly discovered space – the full vision for the Memory Hub took root: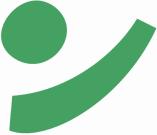 Bring together a variety of aligned partner organizations that serve people with memory loss and their families. Offer a wide range of supportive and engaging programs and resources for people with memory loss and their families. Accelerate collaboration and innovation among partners and other professionals in the field, through training and networking opportunities. Work together to spread programs, resources and dementia-friendly communities across the state!
Over the next 5 years, MBWC team members including director Tom Grabowski, program manager for community education and impact Marigrace Becker, and neuropsychologist Kris Rhoads, worked to spearhead the project: sharing the vision, gaining university support, developing partnerships, securing additional funding, leasing the building, and completing necessary renovations. Meanwhile MBWC communications specialist Genevieve Wanucha, working alongside horticultural therapists Laura Rumpf and Peach Jack, developed plans to create a public memory garden in the associated greenspace. Overcoming a number of hurdles – including a global pandemic – the Memory Hub renovations were completed in Fall 2021 and celebrated its Grand Opening on March 23, 2022.
And so, a dream was born!
The Memory Hub couldn't have happened without the support of the full MBWC team, MBWC community advisory group, founding partner the Frye Art Museum, other inaugural on-site collaborators the Alzheimer's Association, Elderwise and Full Life Care, UW Medicine leadership, UW Advancement, UW Real Estate, UW IT, web designer Jonathan C. Henriksen, Memory Hub Experience Designer Cal Dobrzynski, the Richard M. and Maude Ferry Charitable Foundation and other generous funders, and members of the memory loss community who tirelessly cheer us on.
Whether you are a person with memory loss, a family caregiver, or a supporter of dementia-friendly communities: Welcome! Drop in for a visit during our open hours (9 a.m. - 3 p.m. on Tuesdays, Wednesdays or Thursdays), or check out our calendar for scheduled programs and events.
Upcoming Events
Thursday, December 7, 2023 at 11:00am

Discover the people and programs that make up the Memory Hub! Join us for a public tour and optional lemonade in the garden.

Monday, December 25, 2023 (all day)

Holiday