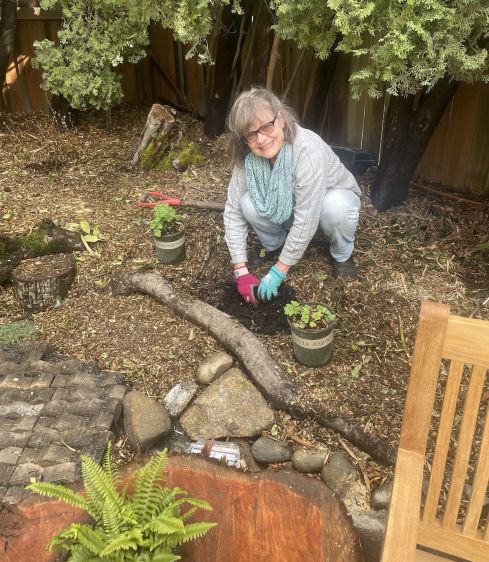 We are grateful the volunteers who helped with the very initial stages of planting in Maude's Garden. This long-awaited process started right as our contractor, Stone Soup Gardens, finished up their amazing, creative, and efficient work on the garden hardscape (gravel pathway, creation of center stone garden bed, creation of edge beds, stepping stones, log edging, compost/mulching, irrigation system and water feature installation).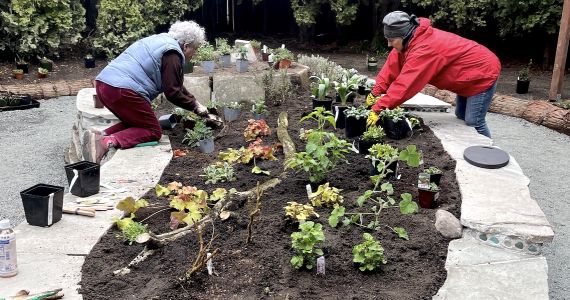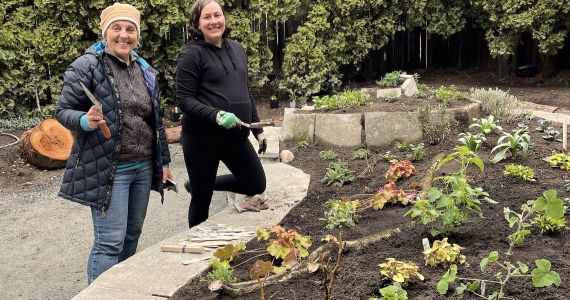 Debbie Wheeler joined Peach Jack and Genevieve Wanucha to plant the first young starts in the center stone bed, which will serve as the garden centerpiece and offer up moments of discovery and sensory stimulation via bright colors and surprising shapes, unique textures, and familiar aromas and flavors. We can't wait to get feedback on this design during our upcoming Garden Discovery program.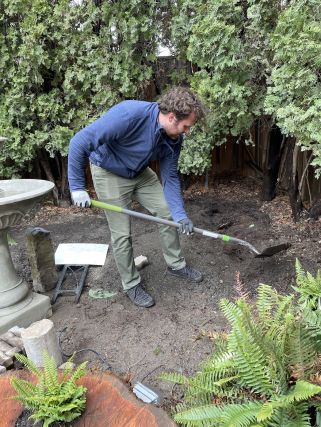 Kyle Armour helped prepare and amend the soil with compost in the beds along the edges of the garden.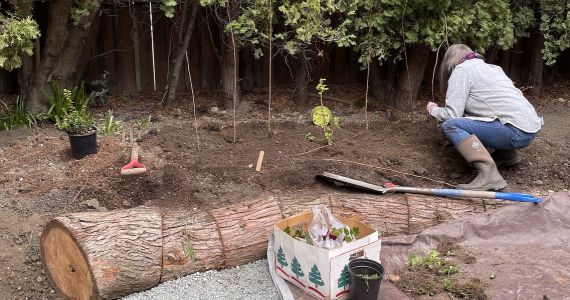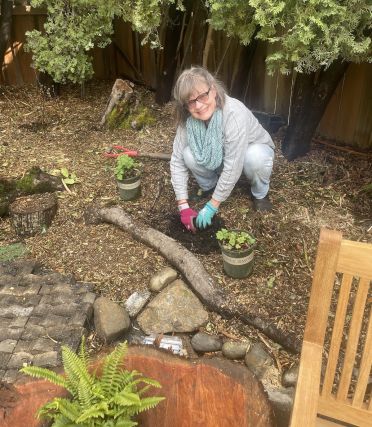 Laura Westbrook helped Genevieve create the Pacific Northwest native plants beds. She donated her professional gardening skills to helping establish plantings of very young red flowering currant starts, inside-out flower (Vancouveria hexandra), and evergreen huckleberry. Then, she planted some Western Sword ferns, bleeding hearts, and oceanspray shrub in the shady area behind the water feature. Thank you, Laura!