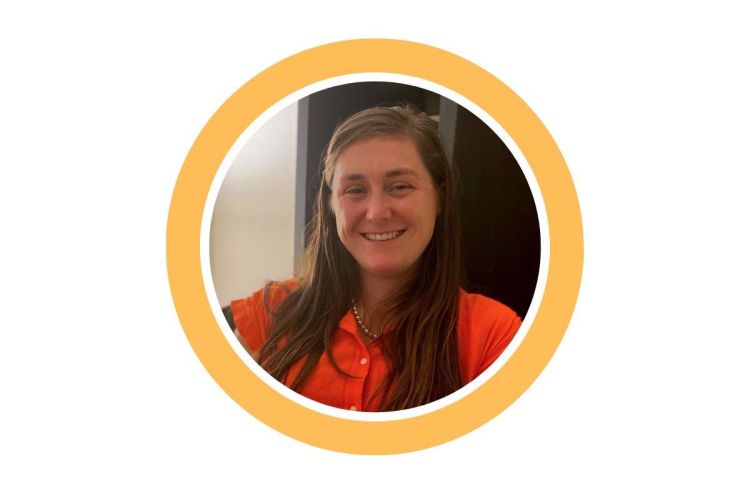 The UW Memory and Brain Wellness Center welcomes Emily Meeks as the Program Manager for Dementia Friends at the Memory Hub. Dementia Friends is a public awareness anti-stigma program that trains individuals on how to give an hour-long educational talk to their community about what is dementia and how to help their neighbors, friends, and family members with dementia.
Emily's role at the Memory Hub is focused on expanding Dementia Friends into eight new counties in Washington State. She will work to partner with regional organizations to help them lead the roll out of Dementia Friends in their counties, expand awareness of the program, and be able to recruit and coordinate volunteers.
Emily comes to us from her most recent previous role as Growth Marketing Director at DUOS, a health care startup focused on older adult independence. She has an interest in managed care and accountable care networks, and a background in Medicare marketing. "It's just been a journey on learning all that I can in that space of older adult heath."
After being on the virtual side of work during the pandemic, Emily is ready to be back in person with a much more interactive and people-focused role. She also has a personal connection to memory loss. "My grandmother had a dementia and passed away in June," she says. "And just seeing the ways in which her life and my family's life could have benefited for having more resources and education earlier on is really apparent in her in her journey. I hold her story with me and my work."
Emily is delighted to work at the Memory Hub to collaborate with so many individuals committed to creating dementia-friendly communities. Outside of work, she enjoys traveling and discovering new trails by bike, trail or kayak.

Learn more about Dementia Friends
Reflect back with us on the beginning of the Dementia Friends journey in our state by reading this 2018 MBWC news story Dementia Friends Comes to WA State by Alisa Tirado Strayer, former Social Work Practicum Student at the UW Memory and Brain Wellness Center.