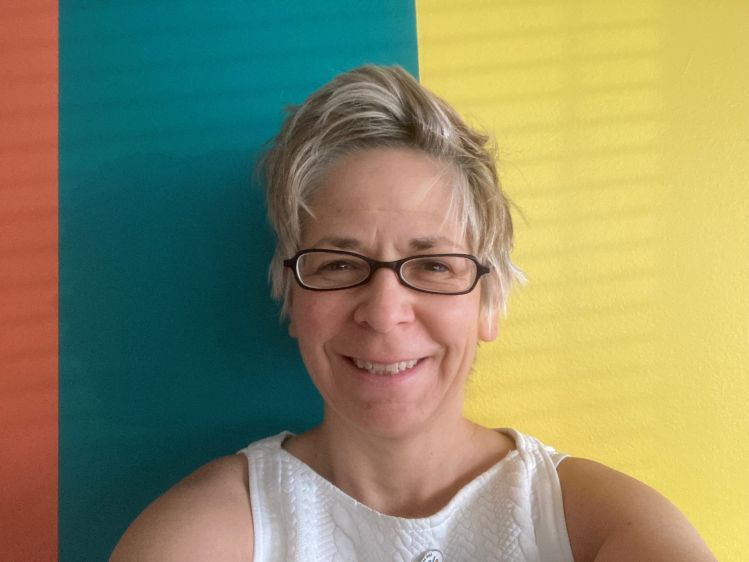 Meet Deb Cayz!
What is your role at the Memory Hub?
My role as the Operations Lead entails managing daily operations for the Memory Hub community ensuring a welcoming vibrant space, with systems fully functioning and always improving so that program, services and events meet their objectives to educate, engage, support and celebrate.
What are some of your past work experiences?
My past work provided me joyful and challenging opportunities with middle schoolers, adult volunteers, and youth ages 3-18 through innovative and engaging programs in arts, leadership, STEM (science, technology, engineering, and math) and global citizenship. I've grown and learned about community needs, development and support through administrative and direct service positions with local and national non-profits and county government within the arts, youth development, and early learning communities. Recent experiences had me pivot to working in small offices on behalf of a psychiatrist, neurosurgeon, and physical therapist in support of patients seeking care and individuals seeking opinions and recommendations for a range of complex needs.
What do you look forward to doing and learning here at the Memory Hub?
I am excited to be part of this community and supporting on-site collaborators. Since starting in this role, I've learned how the programs, resources, and colleagues are transforming folks' spirits, attitudes, and abilities to live well with dementia. I look forward to helping scale up the impact of the collective efforts and reaching more individuals and communities in this important work.
What would you like our community to know about you?
I am a member of a beloved family and group of friends who have been deeply affected by dementia and brain disorders and also by the expansive and life-altering research, care, and efforts to improve people's lives. I am grateful to join this esteemed group of colleagues working to effect positive changes one day at a time.
What do you like to do outside of work?
Outside of work, I enjoy lawn bowling, road biking short distances, "dad jokes", graphic novels, taking in local arts, enjoying regional specialties, travel near and far, camping, and spending time laughing, eating and storytelling with friends and family as much as possible.