May 22, 2023 | 1pm-2pm | free
Join facilitator Katie Freeman for a guided discussion on representations of dementia in literature. This talk will feature The Seattle Public Library's 2023 Seattle Reads pick The Swimmers by Julie Otsuka.
Pre-reading is welcomed, but not required. This program is suitable for those with and without dementia.
To register, email Katie at kqf@uw.edu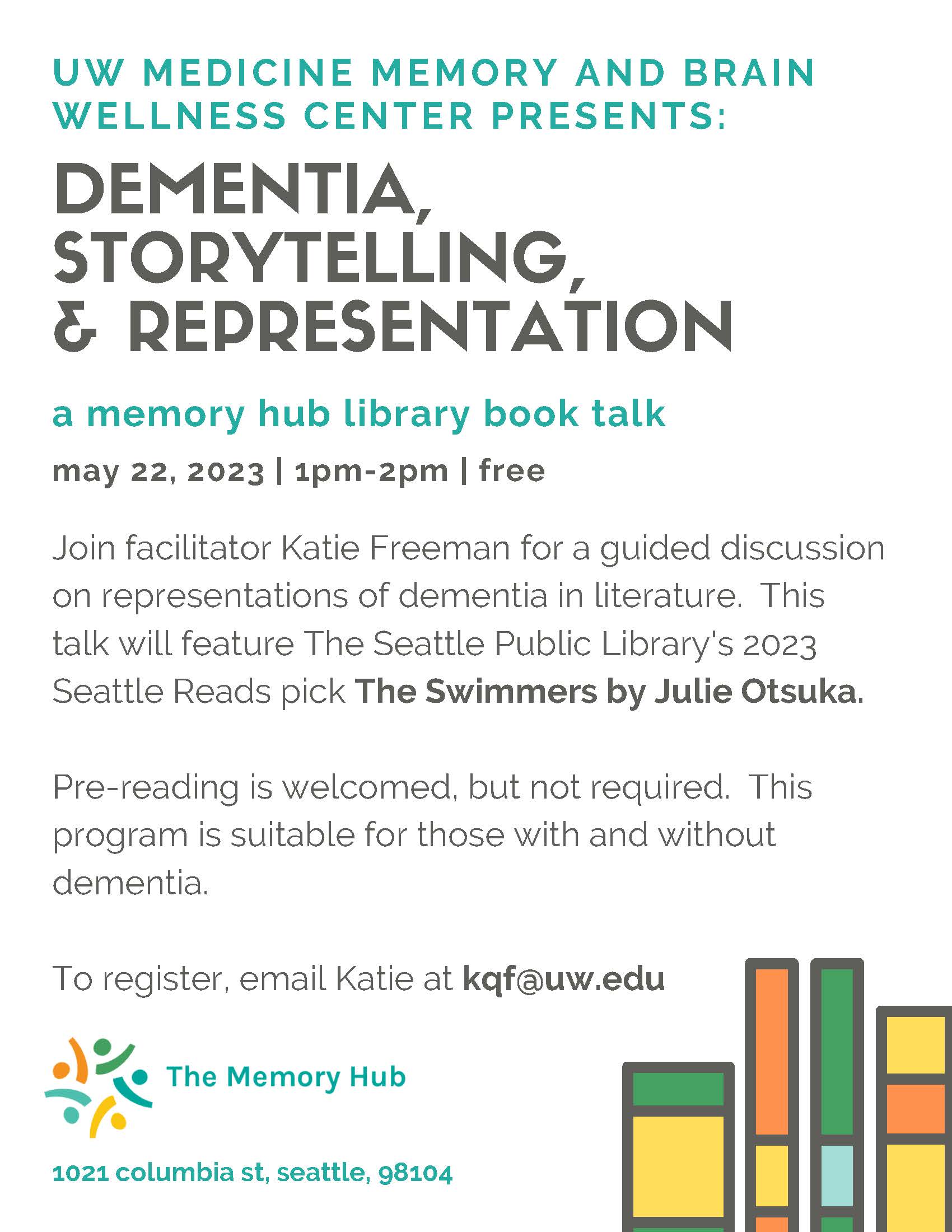 Upcoming Events in Resources and Education
The Best Friends Approach to Dementia Care

Tuesday, June 20, 2023 at 10:30am

A Special event with David Troxel for family and professional caregivers

Wednesday, June 21, 2023 at 12:30pm

You're invited to celebrate Alzheimer's and Brain Awareness Month this June! Join your First Hill neighbors for our first annual Brain Health Block Party. From 12:30 – 2:30 p.m. on Wednesday June 21, stop by any site on the map to enjoy an outdoor brain-healthy activity such as bike-powered smoothie making, games and more. A free event for all ages.