Join us for an afternoon of connection, meaningful engagement, and resources for people with intellectual/developmental disabilities who have dementia, alongside family and professional caregivers.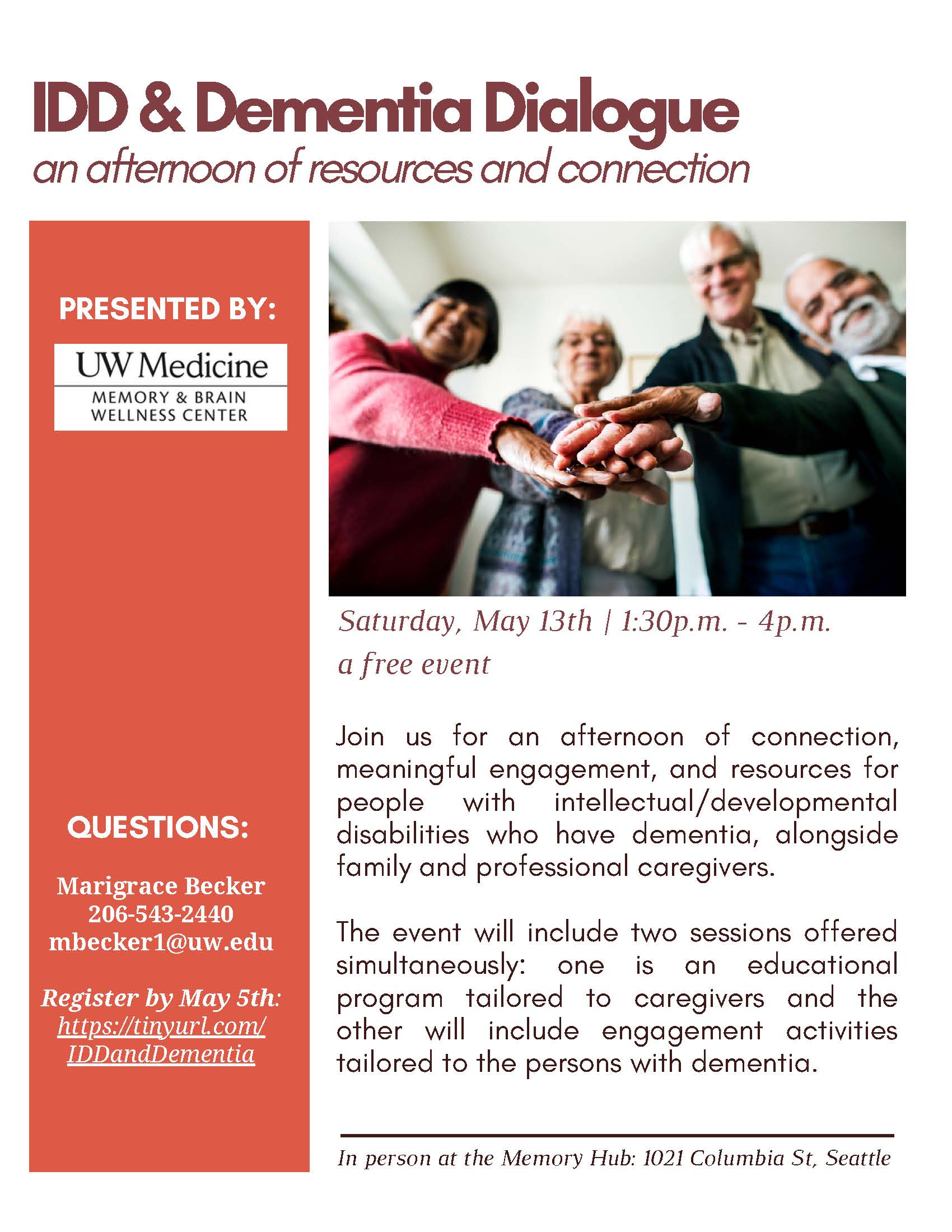 Upcoming Events in Resources and Education
The Best Friends Approach to Dementia Care

Tuesday, June 20, 2023 at 10:30am

A Special event with David Troxel for family and professional caregivers

Wednesday, June 21, 2023 at 12:30pm

You're invited to celebrate Alzheimer's and Brain Awareness Month this June! Join your First Hill neighbors for our first annual Brain Health Block Party. From 12:30 – 2:30 p.m. on Wednesday June 21, stop by any site on the map to enjoy an outdoor brain-healthy activity such as bike-powered smoothie making, games and more. A free event for all ages.