Welcome to the opening exhibit of the Memory Hub art gallery! Frame of Mind celebrates the creativity and passion of people living with memory loss.
The paintings on display were created by participants in the Elderwise Day Program, which provides art and social engagement for adults living with memory loss. Using a wet-on-wet watercolor technique, Elderwise participants find freedom to play with color and explore new ways to express the essence of who they are. We hope that these paintings will help remind us that we are whole regardless of physical or cognitive changes and that we can continue to experience joy and beauty throughout our lives.
The paintings in this gallery were created in 2019 and early 2020 before the pandemic. For this exhibit, the Elderwise staff selected at least one painting from each participant, based on its representation of the artist's own personal style and way of using color. Elderwise has continued to foster artistic expression for adults with memory loss by hosting a weekly virtual art program called ArtWise, where participants create and share art together over Zoom. At the Memory Hub, Elderwise finds a new home for their Day Program and looks forward once again to welcoming people to the table.
The Frame of Mind art gallery is now on display at the Memory Hub and in this virtual gallery. Explore the Meet the Artists page at elderwise.org to find out more about the artists.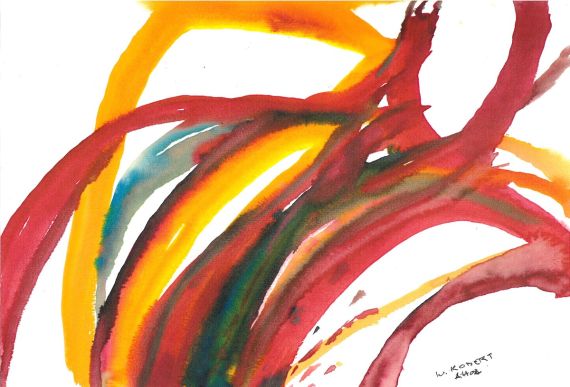 Red in Motion
Robert Ahola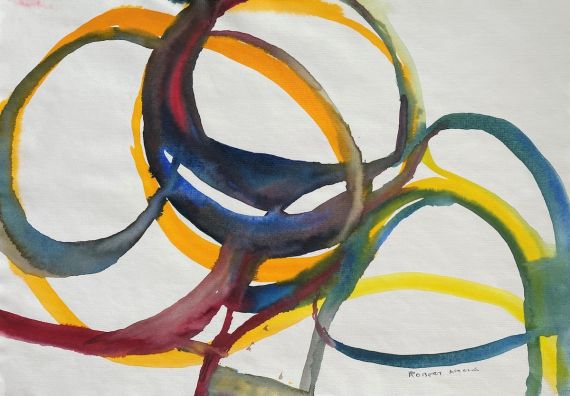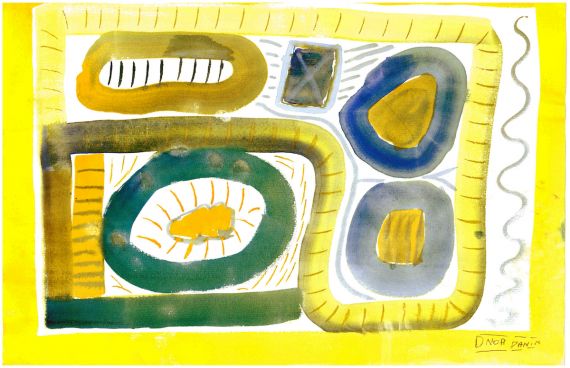 Yellow Rounds the Corner
Norman Danielson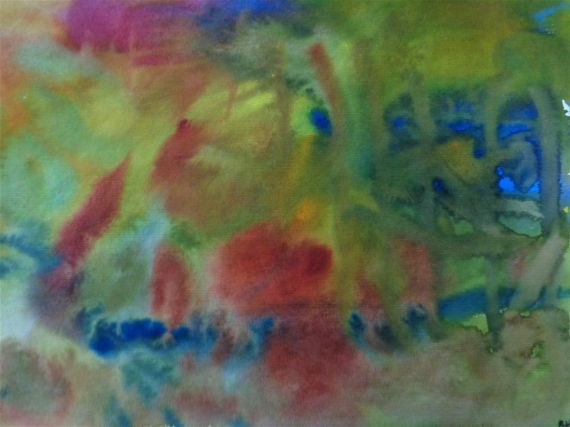 Nature Dreamscape
Patty Harrold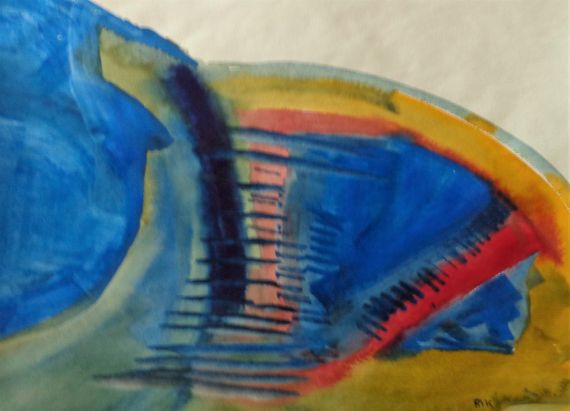 Colors Under the Curve
Rick King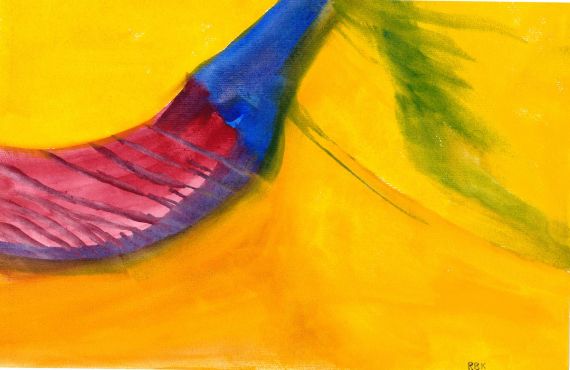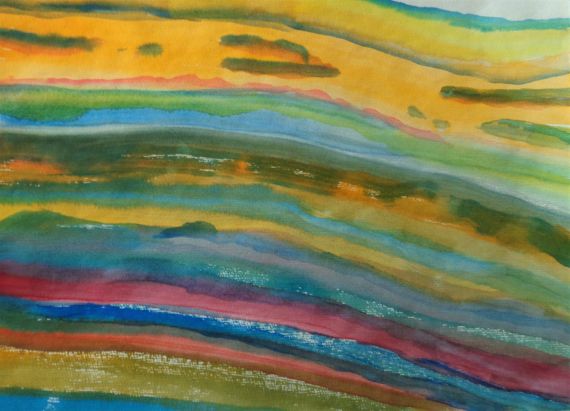 Layered Landscape
Craig Purkey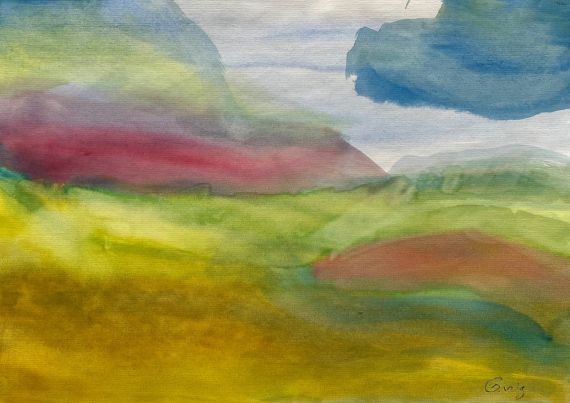 Rolling Hills
Craig Purkey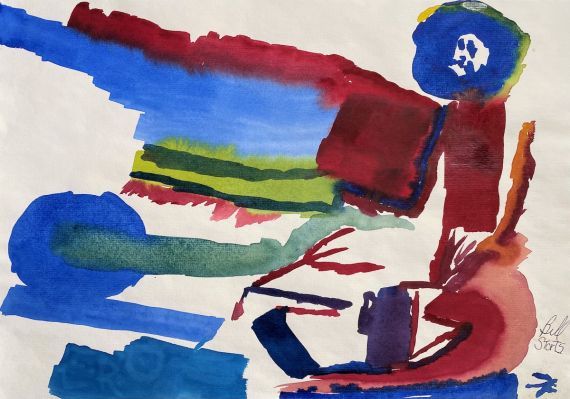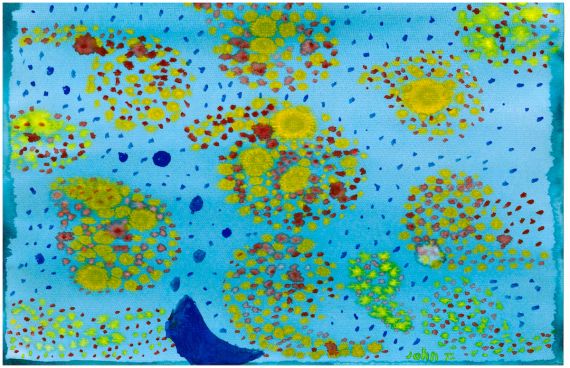 Spiral Galaxy
John Tanner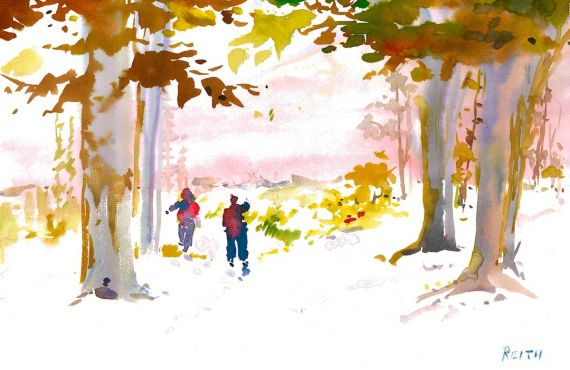 Walk in the Woods
Laurel Wise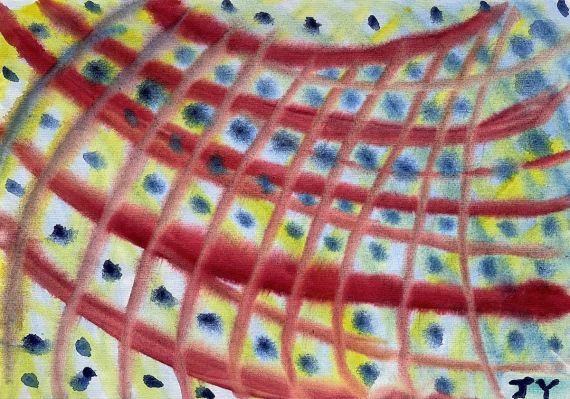 Past Exhibits