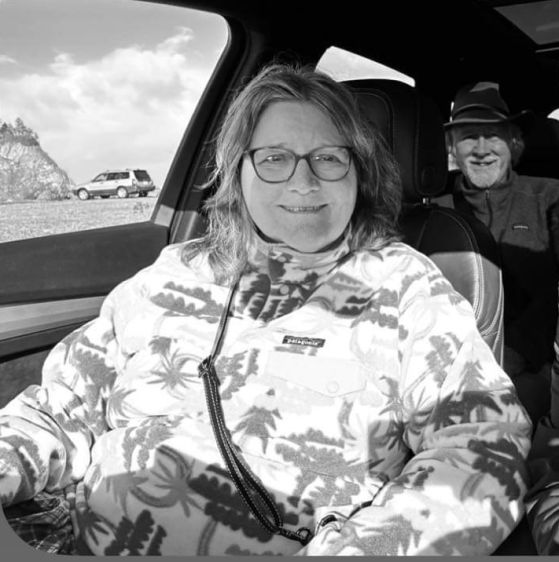 I have volunteered my entire life. Volunteering is a value passed down in my family.

Susan Kopka, Memory Hub front desk volunteer
Susan Kopka is one of the five active front desk volunteers at the Memory Hub. These volunteers are the first contact that visitors have upon entering the community center. Each of them brings a commitment to the Memory Hub mission, a compassionate and helpful spirit, and respect and kindness for folks living with memory loss and their caregivers.
Susan Kopka still feels new to Seattle. She and her husband moved here 2 years ago from north Michigan, to be closer to their son. They didn't know anyone else, so Susan went looking to volunteer somewhere. She wanted a way to feel grounded in this new city. She found Recovery Cafe, where she now volunteers.
On a visit to the Frye Art Museum, the staff told her about the Memory Hub and the opportunities to volunteer at this dementia-friendly community center. "Once I visited the Memory Hub, I was hooked," she said "I was really interested in everything going on."
Susan has worked as a medical social worker and a community college art teacher, focusing on drawing and darkroom photography. She also taught art to younger people using the Montessori approach. At the Memory Hub, Susan is particularly drawn to the Elderwise Art Day Program held here, as it reminds her of her past in teaching art and the elements of Montessori, such as self-directed, hands-on, creative learning.
"I especially enjoy meeting caregivers and people living with dementia. And all the Memory Hub staff members are amazing."
Susan has volunteered her entire life. She remembers first volunteering as a hospital candystriper. At age 12, after she lost her grandfather to heart disease, Susan volunteered at the American Heart Association. She worked in the mailroom where she took a liking to using the stamp machine. Her grandfather, who has been a major highschool football player, a WWII veteran who suffered mustard gas exposure, and a former Superintendent of Detroit schools—still inspires her to give back to her community everyday.
While she's not volunteering, Susan and her husband like to explore outdoor venues around Seattle, attend live music events, and ride the ferries to the San Juan islands •
- Genevieve Wanucha